In this 10-step short guide, I will share my knowledge to help you save time and money, make sure you are ready for your new furry friend, and give you different tips along the way. This short read is packed with useful information. I have tried, reviewed, and compared dozens of pet products and services and only introduce my favorites here. Don't forget to bookmark it and come back later if needed. This post contains affiliate links and I will be compensated if you make a purchase after clicking on my links.
Quick Links
Step 1: Should You Get a Dog?
This is the first question any future dog owner should ask themselves. Are you ready to commit to this for the next 10 to 15 years of your life? Are you willing to invest the time and money necessary for a healthy and happy dog?
It's essential to understand what it means to raise a dog, whether it is a puppy bought from a breeder or an adult adopted from a shelter. I would advise you to educate yourself (read and watch videos) as much as possible. Here are two free resources that will help you with this if you want to go straight to the essentials.
PetBudget Breed Directory
I have started PetBudget Blog to help future dog owners understand the financial implications of pet ownership. Finances are an important reason why hundreds of thousands of Americans rehome their pets each year. Check the cost to own your favorite breeds (over 150 breeds reviewed) or read our puppy and dog cost guide to make sure you can afford it. We review the cost of the puppy, supplies, training, medical, grooming, food, and more! It's worth taking a look if you are serious about getting a dog.
Step 2: Get Ready to Become a Dog Parent
It is primordial to be ready to raise a dog to develop a harmonious relationship between your furry friend and family members. I would start this process now. There are many ways to educate yourself : buy a book, watch YouTube videos, take a course. See it as a parenting class.
You will learn everything you need to know to raise, train, and care for your dog: from choosing the right puppy, training techniques, picking supplies, finding a vet, selecting the right food, handling behavioral issues, and much more.
The Dunbar Academy is all about easy, effective, and enjoyable methods to get ready to welcome and train your dog. Get two fantastic courses for free. The first one is the Guide to Getting a Dog, and the second one will teach you Six Simple Dog Training Techniques.
Step 3: Find your Dog
I want to start with a little advice: always buy or adopt from a responsible breeder or shelter. You will have a better chance of getting a happy, healthy, well-behaved dog. Avoid puppy mills and unreliable backyard breeders. Visit the kennel or shelter, ask questions about the breeding process or the dog's history, and make sure to interact with the dog. A veterinarian should have seen the dog before your visit.
Year after year, approximately 3 million dogs enter animal shelters in the US, and more than half a million are euthanized. I adopted my pet and would advise everyone to do so. It will likely save a life and be cheaper, faster, and easier for you.
We have a detailed guide to help you find a puppy to buy or a dog to adopt. If you have a breed in mind, visit our breed directory to see specific information to find this kind of puppy. These resources will be a great help in your search for the perfect pet and will make you save a ton of time.
Here are some examples you can use below.
Once you have your dog, don't forget to get a dog license (mandatory in most places).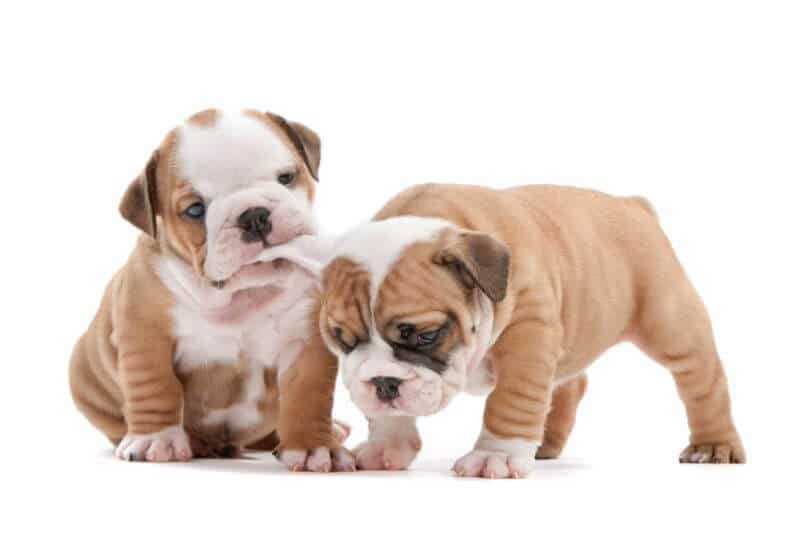 Step 4: Puppy-Proof your Home
Dogs (especially puppies) are curious and will want to discover their new environment. You don't want them to injure themselves, get sick, or break something. Once you have found your dog, prepare your home before he arrives and always keep an eye on him for the first few weeks.
– Remove plants (digging is a lot of fun for a pup!) and flowers, food, household products, medication, jewelry, breakable objects, chemical products, children's toys, and small objects (that could be swallowed) from the floor and low surfaces.
– Secure exposed electrical wires (chewing is a lot of fun, too!).
– Secure hanging fabrics the puppy could pull on (tablecloths, for example).
– Secure your yard to make sure the dog can't access a road or fall in a pool, for example.
Step 5: Buy Dog Supplies
I would advise buying as many supplies as possible before welcoming the dog. And once you picked your dog and know its size (for the collar, bed, etc.), buy the rest.
Check our Dog Supplies Guide and get tips to choose the right items for you and your dog (bowls, collar, leash, bed, and crate size, grooming supplies, etc.). Learn everything about costs and find the best products available.
Enter your mail below and receive a free Dog Supplies Checklist. It will inform you of everything you need to buy for your dog and give tips to select the right products. It should help you get ready to welcome your new furry friend home.
Where to buy dog supplies in-store?
– Walmart, Target, Costco, Sam's Club, and other big chains have a limited selection of pet supplies but offer very competitive prices.
– Most dollar stores sell dog supplies. Again, the selection will be limited, and it won't be the best quality, but if you're looking for a cheap solution, it could make sense.
– Petco, PetSmart, and other pet stores have a wide variety of products but will tend to be more expensive than the others.
Another obvious option to consider if you are on a budget is to buy second-hand pet supplies.
Where to buy dog supplies online?
There are so many possibilities that it can be overwhelming. To help you save some time, I have reviewed dozens of websites and share my favorite options with you.
Amazon: Best Option to Find Inexpensive Dog Supplies
I don't think I need to tell you that Amazon offers a great selection of dog products. They have thousands of options, from the cheapest ones to higher quality products. When it comes to buying new supplies for your dog on a budget, it's a great place to start.
Here is my selection of inexpensive but good quality products on Amazon. It will save you hours of research. You to get almost everything on the Dog Supplies Checklist for less than $200 for a small dog and less than $300 for a large one.
Click on each image to see it on Amazon.
Muttropolis: Best Option for Premium Designer Pet Supplies
Muttropolis has a fantastic selection of thousands of premium pet supplies on a user-friendly website. If you are looking for the highest quality and design, or products that can be hard to find, you will love Muttropolis. They pride themselves in testing and hand-selecting each item that you can find on their website. If you consider your dog like your own child and want the best for him, you will find all you need to spoil him there.
Here are some of the fantastic products you will find on their website. Click on each image to see it on Muttropolis.
Other amazing products
Most people will find all they want and need either on Amazon or Muttropolis, depending on their budget. But other products are worth considering if you want nothing but the best for your dog or make your life easier.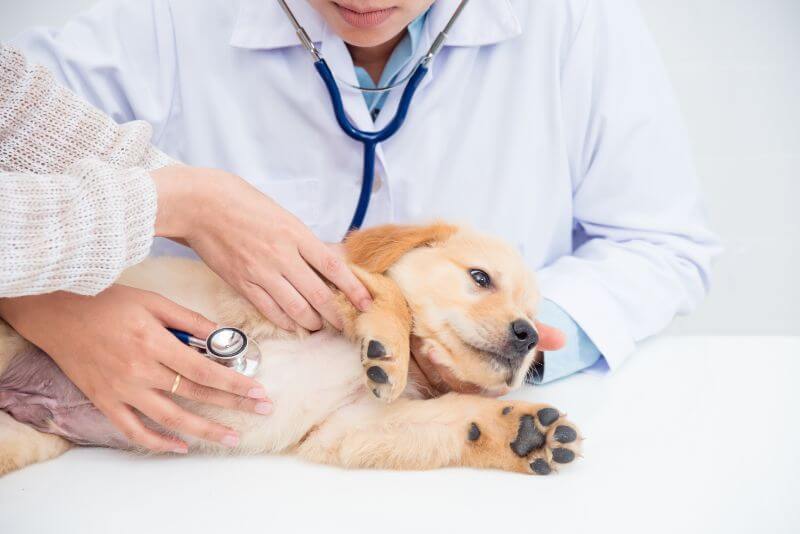 Step 6: Find a Veterinarian
Choosing a veterinarian should be done with the same care you would in selecting a health care professional for a family member. It is a good idea to contact more than one clinic and ask a few questions to find the best fit for you and your dog. Start your research as soon as possible, ideally before you welcome the dog.
During the first appointment, it is essential to feel comfortable with the staff of the clinic. If you have a hard time talking with them on the phone, do not think that they act professionally, do not like how they interact with your pet or the place's cleanliness, look for another vet.
Also, veterinarians should not force you to buy medication from them. They should also offer to write prescriptions to give you the possibility to buy your dog's medication elsewhere.
Finally, the first appointment is usually when the dog gets microchipped if he doesn't have a microchip already.
If your vet doesn't take after-hours emergencies, make sure to keep the contact information of a nearby clinic that could care for your dog on your phone. You might want to save the phone number of an animal poison control service as well (for example, the ASPCA Animal Poison Control Center: (888) 426-4435 / a consultation fee may apply). This will come in handy if you think your pet may have ingested a potentially poisonous substance.
Here are 6 questions you should ask during the first visit:
1 – What is the best way to care for my dog's coat, teeth, and nails?
2 – Should I get my dog professionally groomed or trained?
3 – Can I feed my dog any food?
4 – Should I spay or neuter my dog, and when?
5 – How often to come back for a check-up and booster vaccination?
6 – What kind of parasite protection is best for my pet?
How to save on parasite prevention and pet medication?
There is a good chance that your veterinarian will advise you to use heartworm, tick, and flea prevention medication (which is expensive, as you will see). Instead of buying it directly from the vet and usually pay more, ask your healthcare professional for a prescription and purchase the products elsewhere. Your prescription can be filled in many big-boxed or pet stores. You can also buy them online for more convenience.
On top of being the most popular online dog food company, Chewy is also an online pet pharmacy with a large selection (hundreds of products), fast shipping, and very competitive prices! You can also use the "Autoship & Save" option to get an extra 5% to 10% discount and receive the medication when you need it. For example, it is very convenient for heartworm, tick, and flea prevention treatments to be taken multiple times a year.
If you want to know more about preventive care for a dog, what to expect during vet visits, and costs, check our article titled A veterinarian explains medical costs for a dog.
Genetic health conditions
Some genetic health conditions can be life-threatening for your dog and cost thousands of dollars to treat. Luckily, there is a way to evaluate the risk of many of them and start preventive care early on and plan for potential significant expenses.
For less than $200, and within 2 to 5 weeks, you will receive a detailed report with great information to plan for proactive care with your veterinarian and budget your expenses. This is the most accurate and comprehensive dog DNA test on the market.
Save trips to the vet and get instant answers with telehealth
Let's face it; most pet owners (myself included) don't have a clue when it comes to their favorite animal's health. If something worries us, it usually means hours of googling health symptoms ending up in needless worry, often resulting in an unnecessary visit to the clinic.
Step 7: Get Dog Insurance (or not)
Some medical conditions can be expensive to treat. Although purebred dogs may have a higher incidence of inherited disorders, mixed breed dogs are also likely to develop health conditions, such as cancer and heart disorders. No dog owner should have to make critical decisions about their pets based on their ability to afford care. That's why pet insurance is more popular every year in the US. You can compare pet insurance prices on comparison websites like PetInsuranceReview.
5 things to consider when comparing pet insurances
1 – Monthly price
2 – Deductible type (per incident or per year) and amount
3 – Reimbursements percentage and limits
4 – Services included (emergency visits, hospitalization, surgery, medications, specialists, cancer treatments, pre-existing conditions, etc.)
5 – When will coverage start
If you wonder whether or not you should get pet insurance, we have a simple step by step guide to help you make the decision. This could save you thousands of dollars.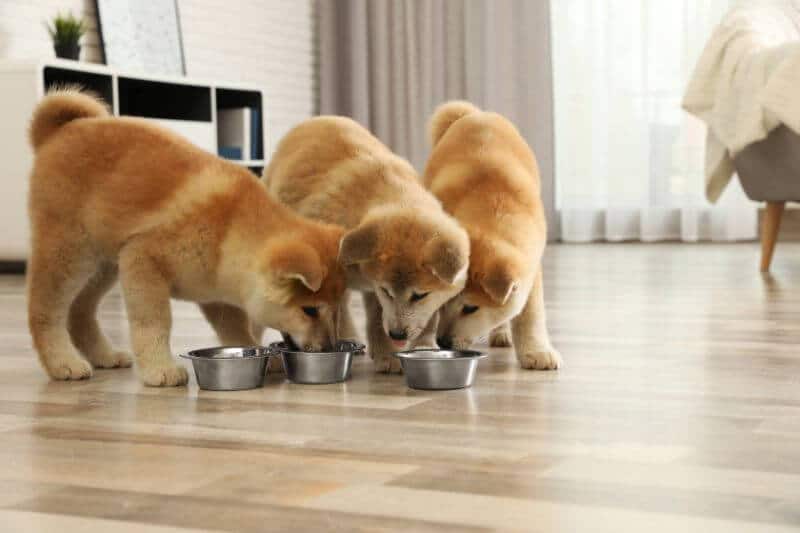 Step 8: Select Dog Food
When it comes to dog food, options are virtually unlimited. There are so many types of dog food, diets, and brands. Most dogs will be fine with the usual dry or wet food with treats, and some will have special needs. The best advice I can give is to talk to your veterinarian about it. Whether you want to know what to feed your dog or if a specific diet you have in mind would work, it is the person to consult.
If you want to buy in-store, you can go to Sam's Club, Walmart, Target, or Costco to get great prices on a small selection of mainstream brands. Petco and PetSmart are good options for a more extensive selection and usually offer a discount for in-store pick-up when you order online.
I like to buy pet food online for three reasons: more options, no need to carry heavy bags, and the possibility to schedule regular deliveries (and not have to think about it). Although very convenient, Amazon tends to be more expensive on average. Wherever you buy dog food, in most cases, buying a larger quantity will save money.
Step 9: Find Dog Services
Having a dog might means hiring different professionals along the way. Ask your breeder/shelter and your veterinarian if they would recommend:
– Professional training (or if you can train and socialize the dog entirely by yourself).
– Professional grooming (or if it's easy enough for you to do it).
– Hiring a dog walker/sitter (depending on how long the dog can stay by himself and the amount of exercise he needs).
If you want to know whether to train your dog yourself or hire a professional and learn about the cost of training classes and supplies, check our article written with a certified dog trainer.
Step 10: Correct Behavioral Issues
After a few days with your dog, you might notice some problematic behaviors: the dog doesn't listen, barks uncontrollably, pulls on the leash, chews things, digs all the time, jumps or gets overexcited, seems anxious, etc. You can either hire a professional trainer or find a resource online to teach you to do it yourself, depending on your budget and availability.
It is essential to understand that behavioral issues are often caused by a lack of physical or mental stimulation. Ensuring your dog gets the proper amount of exercise and playtime could reduce or even eliminate behaviors you don't like. It is also healthy for your furry friend and can prevent him from becoming overweight (you should be able to feel your dog's ribs but not to see them).
Conclusion
First of all, thanks for taking the time to read me. I appreciate your trust and hope that you enjoyed reading this guide and that it will help you save time and money while developing a great relationship with a happy and healthy dog.
Getting a dog is a big responsibility, and there are many things to learn, especially for the first one, but it is also a fantastic experience. Adding a new member to the family is always exciting, and a dog will most probably add joy, fun, and love to your household.